Choosing the ideal luxury coverlet to complement your bed spread is the key to a stylish and comfortable bed. Whether you prefer an elegant bedspread with ornate designs or a luxury quilt with a subtle style – del Adora  has the perfect, luxury coverlet in a variety of high quality materials and in all of the most popular bed sizes.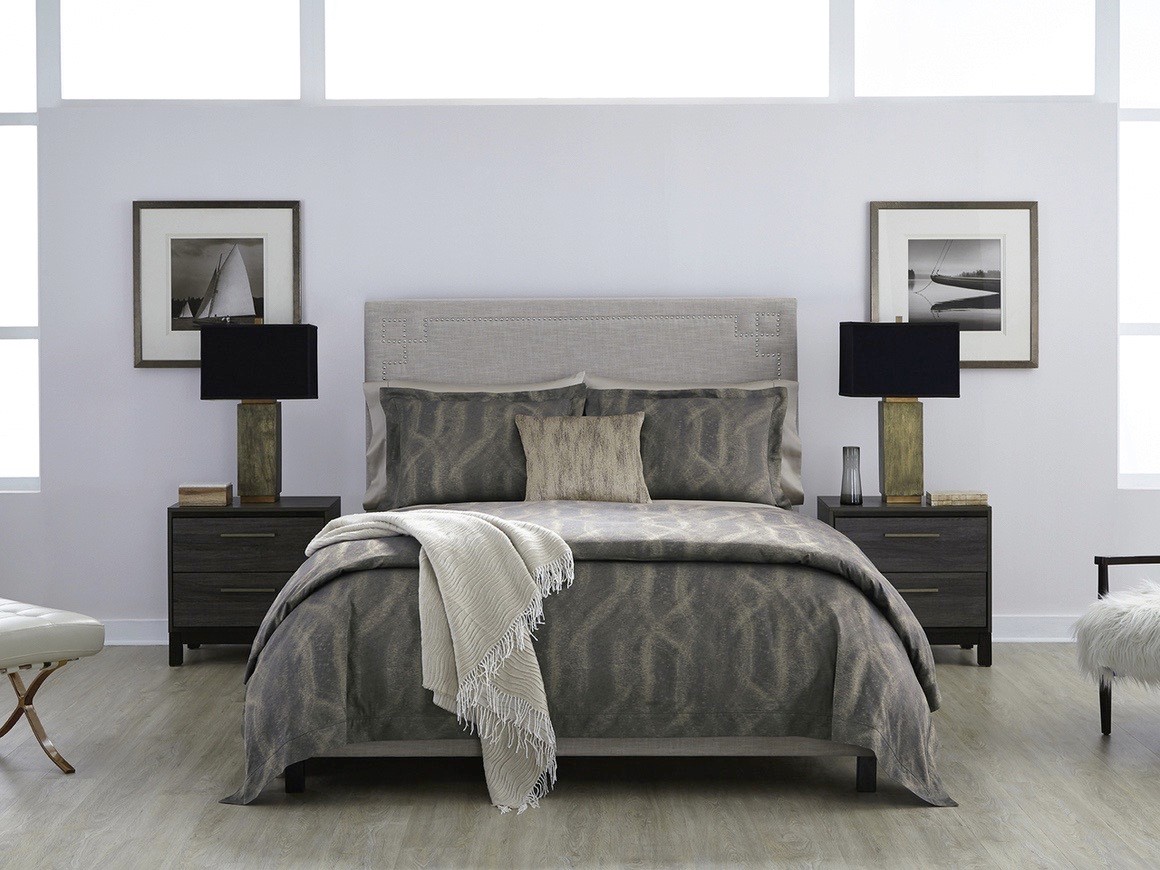 Luxury Linen Coverlets
del Adora's collection of luxury bed coverlets offers an incredible selection of superior bedding to choose from. Indulge and treat yourself to a variety of stylish linen coverlets for your bed that will be sure to add luxury and class to any room. 
This all natural line of bedding is a haven for anyone with allergies as well as a source of comfort for anyone seeking to relax physically and mentally.
No chemical ingredients, chemical bleaches, chemical dyes, chemical finishes or formaldehyde are used in the manufacture of this fabric, creating linens that are luxuriously soft and beautiful naturally – the health and environmental benefits are obvious!
Due to the sensitive nature of its manufacture, the fabrics in the Purists Collection have a color palette which is the actual color of the unbleached or undyed fiber. Woven in Italy.
Certified by the Global Organic Textile Standard (GOTS) for consumers who want textiles that are produced in an environmentally and socially responsible method. Additionally, GOTS enforces strict guidelines for proper working conditions including a livable wage and absolutely no child labor.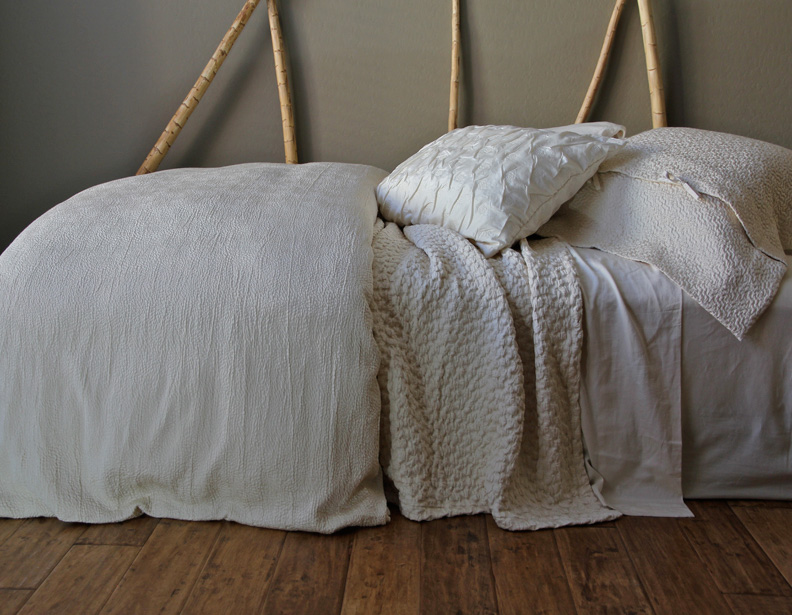 Design possibilities have evolved from the "Shabby Chic" look traditionally associated with linen duvets, blanket covers, sheets, and accessories. Gone are the days of pastel colors and floral designs and instead a more sophisticated, timeless look has taken its place with our selection of premium bedding.
Featuring simple designs and subdued colors, our luxury bedding features a more refined look that is very popular right now. It nicely complements any home's interior and is ultra-durable and easy to care for, making it a great value choice — especially when you can enjoy it night after night.
As usual, we offer a range of size and color options for your convenience. Just let us know your design requirements, and we'll do the rest for you.
Feel Free to Ask Us Any Questions
At del Adora, we are committed to helping you achieve your home design goals. Feel free to contact us with any questions you have about creating a unique, luxurious living space.