Every home is as different as the personalities that inhabit them. Therefore we offer the most extensive collection of custom linens and fabrics available. We rely on elegance that is easy and pleasurable to live with, achieved through a marriage of form and function. It is luxury created for and enjoyed by the senses.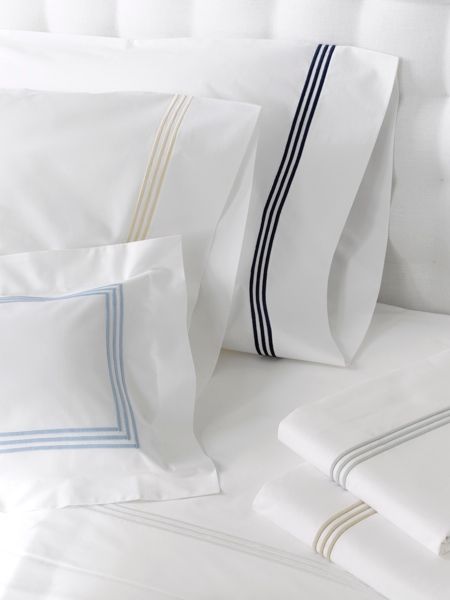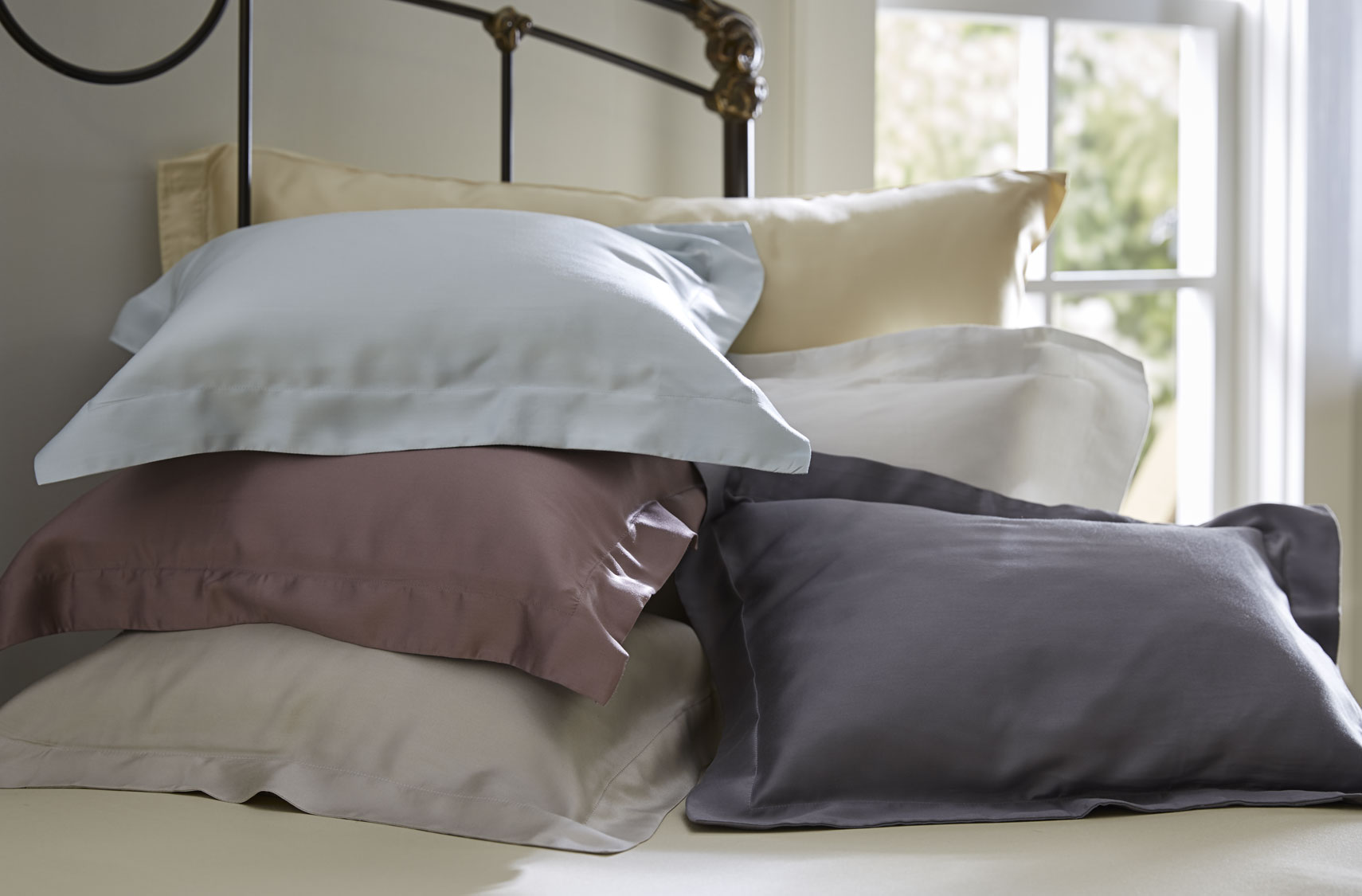 Legna Classic Bedding
Imagine the smooth and supple feel of silk combined with the easy care of cotton. Legna Classic sheets and pillow cases by SDH are a customer favorite because of their soft hand, beautiful drape and super easy care. We love it because it's easy to mix and match with any existing bedding and decor.
Woven in Italy from wood pulp harvested from sustainable forests.
Made in Italy for the true luxury connoisseur, there is simply nothing else like Sferra Giza 45 Luxe. The overall effect is sumptuous, extravagant, and opulent — a pure indulgence Sferra Giza 45 Luxe has an ultra-smooth, silken-like texture bearing the elegant drape, luminous sheen, and simple perfection one might expect from the world's richest sateen. This sateen weave is luminous and sleek and in the state of Arizona, can only be experienced at del Adora.
Because of the rarity of Giza 45 cotton and the special fabrication techniques used in its weaving, we can honestly claim that Sferra Giza 45 Luxe is truly unique! A very few exclusive luxury linen retailers in the US have been chosen by Sferra to present Giza 45 Luxe. del Adora is proud to represent Sferra and make this available to you. Each Luxe sheet set is packaged in Sferra's gift box and includes a hand numbered and signed Certificate of Authenticity. A limited amount of Giza cotton is produced each year making the Giza 45 Luxe fabric extremely rare. Contact del Adora for pricing and a sample swatch.
Feel Free to Ask Us Any Questions
At del Adora, we are committed to helping you achieve your home design goals. Feel free to contact us with any questions you have about creating a unique, luxurious living space.